Introduction
Hello, everyone. In this tutorial, you will discover how to create an account on Decentraland and the different types of accounts available.
Types of accounts
1. Guest: a 'guest account' it's a temporary account that will be deleted after logging out. The experience is limited and it's mostly used for visiting the platform one time. It doesn't require an email or a wallet.
2. Registered: a 'registered account' it's an account that will exist forever on the platform. Unlike other websites, you cannot create an account using an email or username. If you want to register an account on Decentraland, you will need to use a crypto wallet (MetaMask or Fortmatic).
Which crypto wallet is the best for Decentraland?
Most players on Decentraland are using MetaMask because of its simplicity and effectiveness.
How to create a MetaMask account for Decentraland
1. Go to https://metamask.io/download.html and press 'Install MetaMask for (browser)'. Do not click the version of Android/IOS. 
2. If you are using Chrome or Brave, you will be redirected to the 'Chrome web store'. Find the 'Add to Chrome' button and install the extension.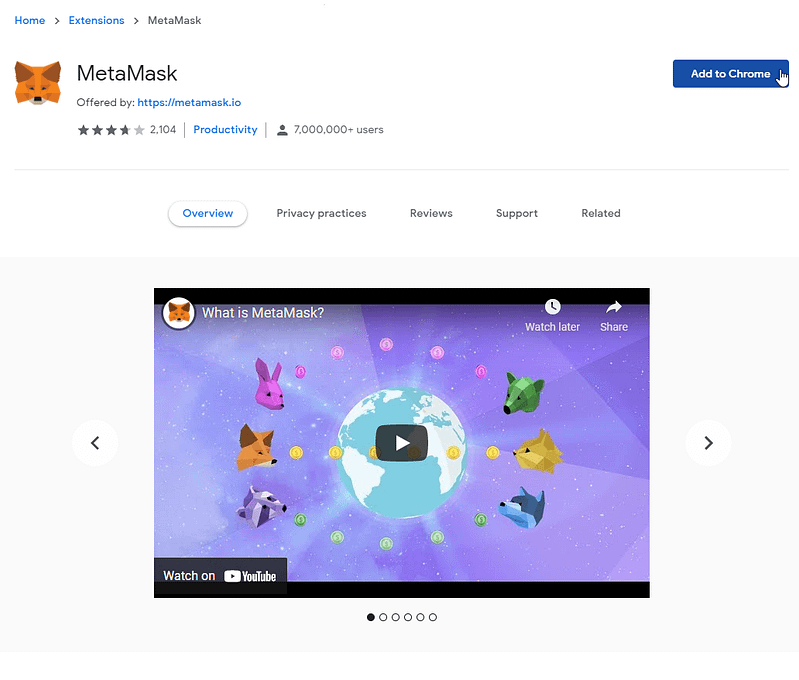 3. Assuming you are using Chrome/Brave, find the 'extensions' button and pin MetaMask to your browser.

4. Click the fox pinned at the top and press 'Get started'.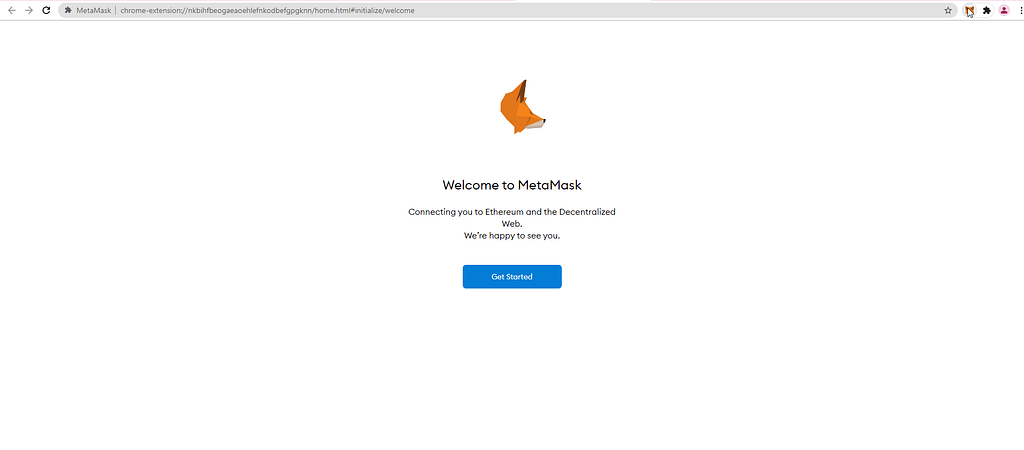 5. Click the 'Create a wallet button'.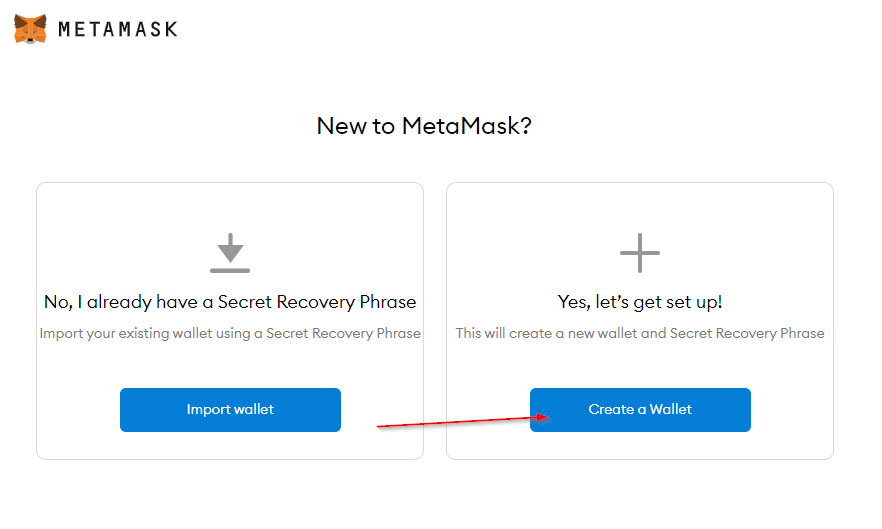 6. Write a password for your MetaMask and press 'Create'. This is what you are going to use to log in to your wallet. Make it difficult or use a password manager.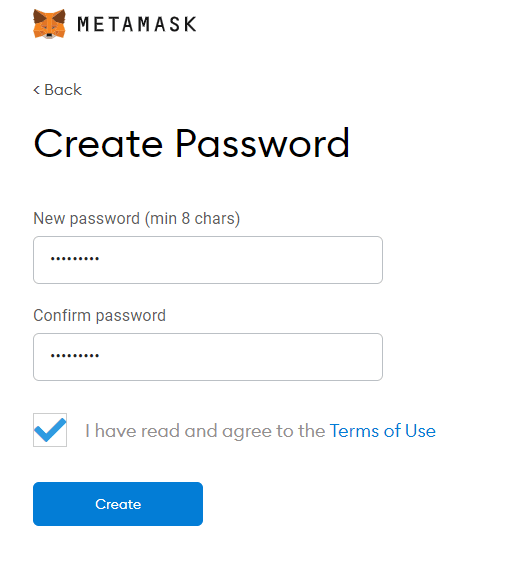 7. Save the 'Secret Backup Phrase' in a secure place. This phrase is extremely secret and NOBODY should know it. If one day you lose your wallet, you can use this phrase to recover it. If someone asks for your phrase, NEVER (and read it many times) give it.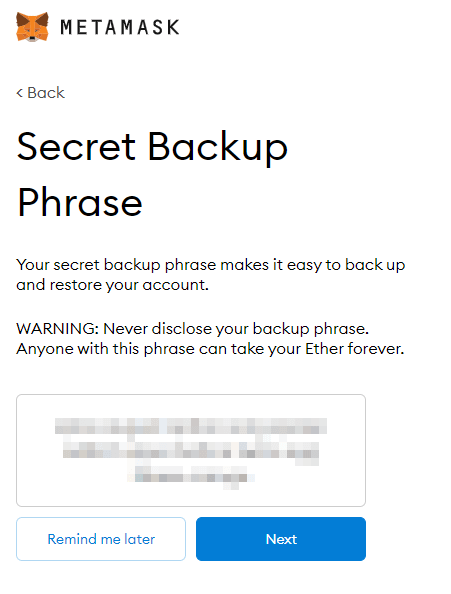 Please get this idea: NO ONE from Decentraland or MetaMask will ask you for your phrase. If someone is asking for this it's A SCAMMER and wants the wallet to take out your funds. There is NOT any MetaMask support that will ask you for this. 
The sad part about this is that even if I'm writing this many times, there is always a person that falls out for these scams. Scammers work every day for this and they will try to manipulate you until they get the phrase.
Swear to yourself that you will never give the phrase to anyone by saying this aloud:
I promise I will

NEVER

give the phrase in my entire life to a person even if he/she says that's from the Support team or whatever.
8. Confirm that you have saved the 'Secret Backup Phrase' by putting the words in the correct order.
9. Finish the setup.
How to log in on Decentraland using MetaMask
1. Go to play http://play.decentraland.org/
2. Click 'Play' and then 'MetaMask'. If it asks you for your password, put your password (don't put the 'Secret Backup Phrase')
3. If everything works fine, a popup of the MetaMask extension will appear and you will need to connect your wallet. Just press next and follow the steps (usually says 'Connect' and then 'Sign').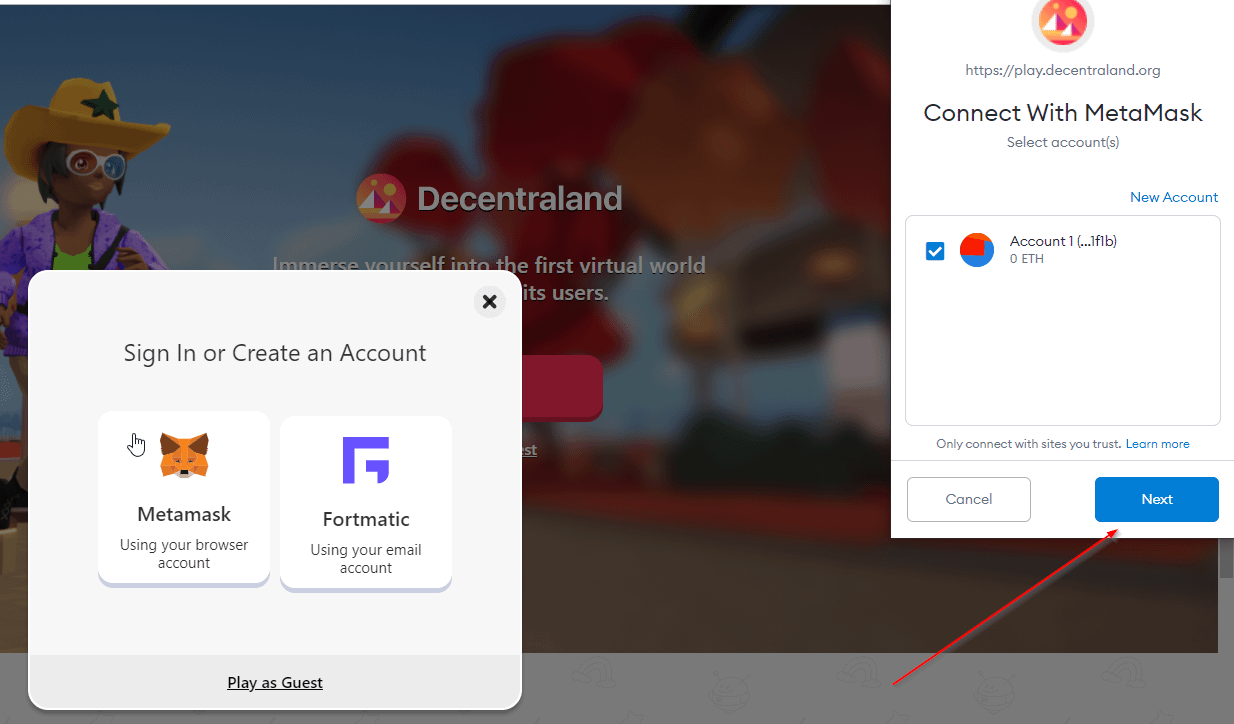 4. Create your character.
5. Name your character.
6. Accept the terms.
7. Enjoy. Remember that sometimes you will need to repeat the action of pressing the buttons inside the MetaMask popup to get inside Decentraland.
How do names work on Decentraland?
When you create your Decentraland character for the first time, you will see that your name is followed by a "#" and some numbers.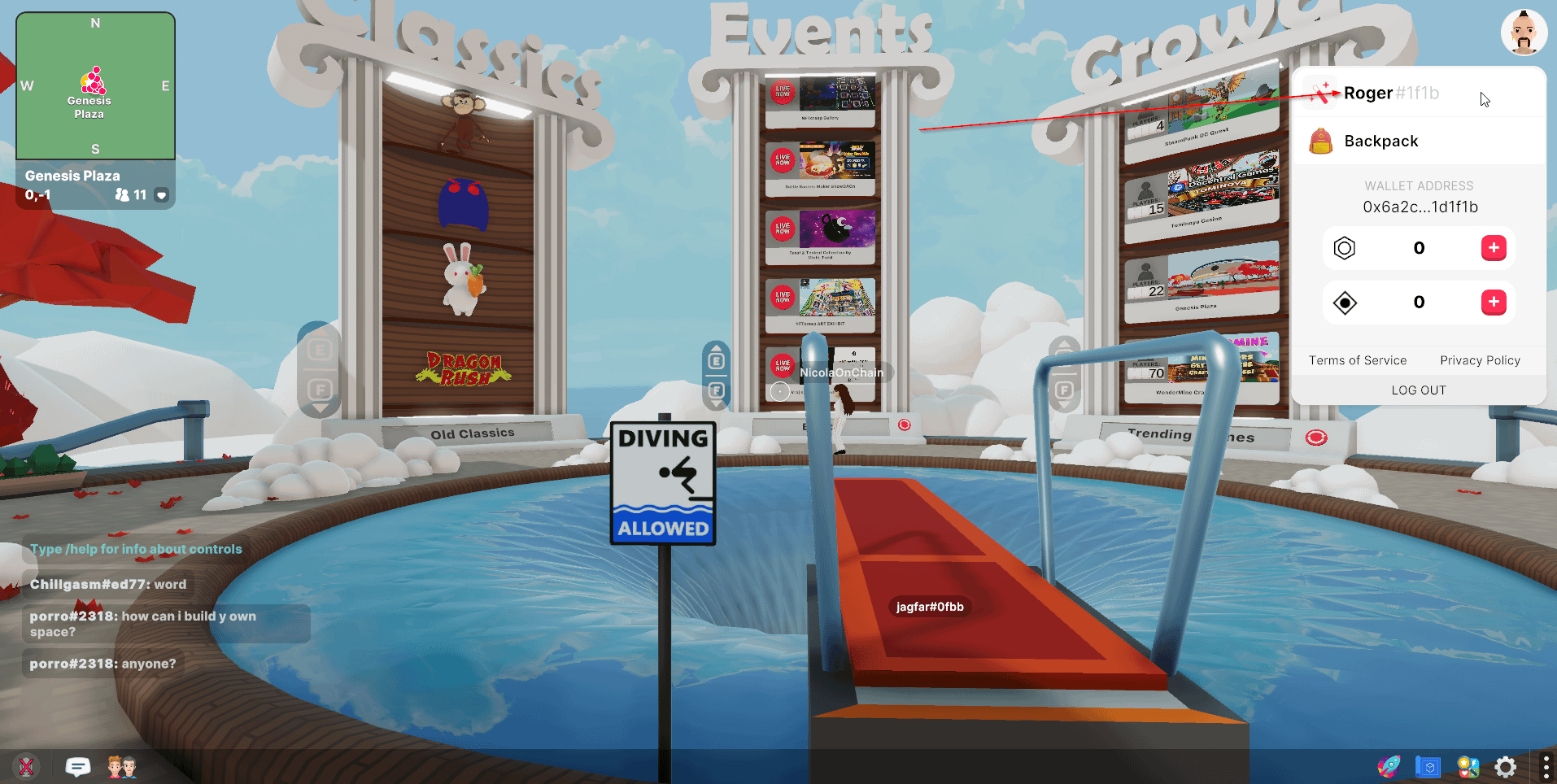 In this case, I'm called Roger#1f1b. The first thing represents the name of your character and the other letters are the last four digits of your crypto wallet. If you want to be added as a friend inside the game, you will need to give the full user (Roger#1f1b).
Do you want to be only 'Roger'? You can do it by purchasing a name if it is not being occupied by someone, however, this article is not about that.
Safe places to use your wallet
Please don't connect your MetaMask wallet to every website you see. Some sketchy websites can hack your wallet after you connect/sign stuff. Just use it inside DCL and other websites such as OpenSea.
That's all for now.